Category:
World Map
A world map is a form of map that describes part or all of the Earth's surface as a whole that can be seen in general and can be made using various map projections. A world map can be a political or physical map. The main purpose of a political map is to show territorial boundaries; the purpose of a physical map is to display geographic features such as mountains, soil types or land use. In addition, world maps can also show natural and man-made appearances.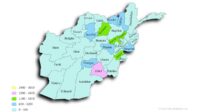 Afghanistan, officially the Islamic Emirate of Afghanistan, is a newly independent country located in South Read more…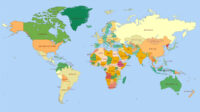 Maps of the world allow you to see a clear world map of where countries Read more…
No More Posts Available.
No more pages to load.